Shaped by peace of mind.
The iconic design of our boats stems from wisdom passed from one generation to the other. Rowing with Päijän is good for you. And the environment.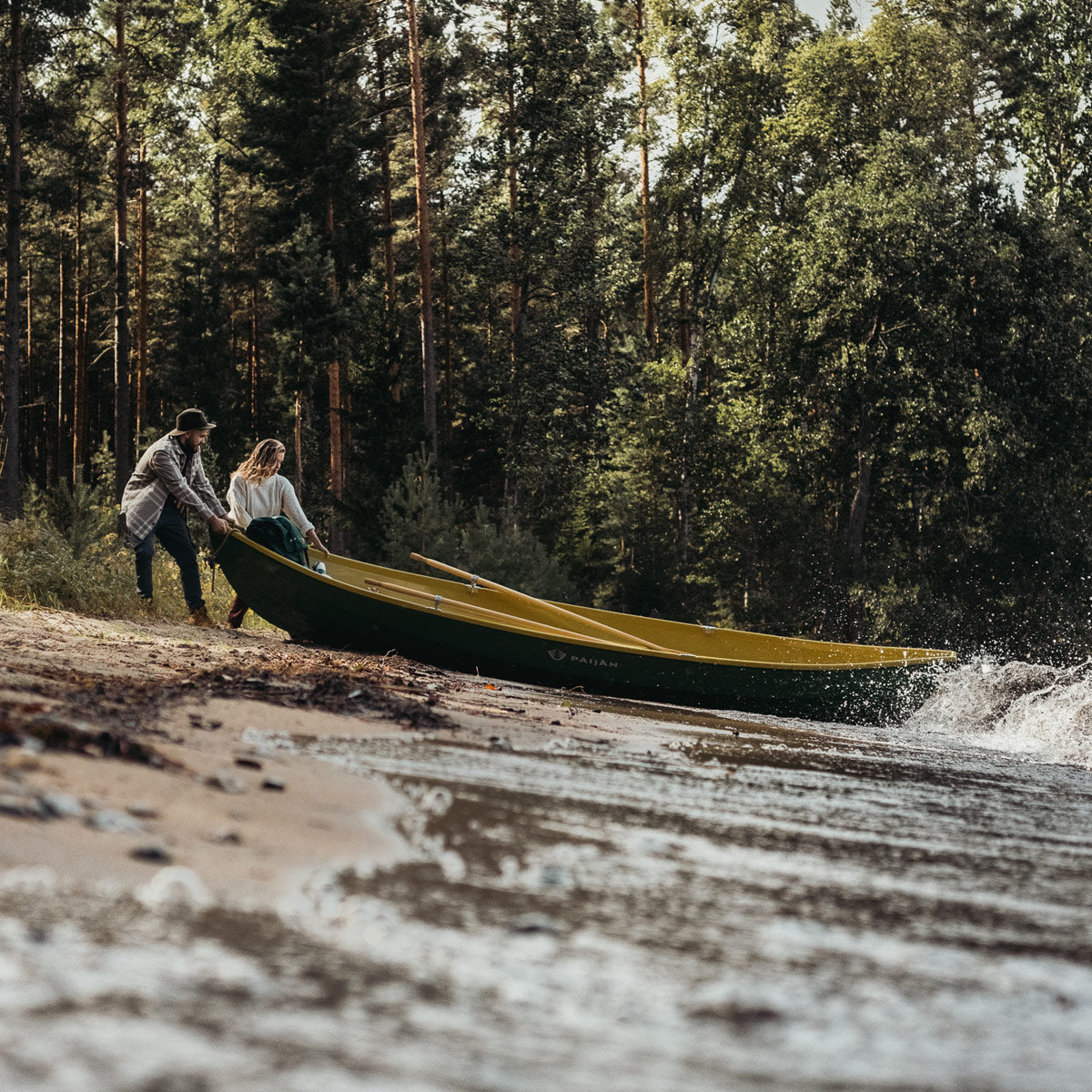 Made to last. Almost eternal.
Päijän is a Finnish boat. It is designed and made to be used. Thanks to its fibreglass hull, dents and dings can always be repaired. Not even a broken cell will make Päijän unsuitable for water. Päijän boats even float without the drain plug. The steel-reinforced keel is ready to take on the hits of hard landings.
Immovable balance.
Päijän's excellence is imperceptible. Thanks to the chosen structure and design, the boat will not capsize or sink. No matter how hard you try. The double-shell construction made of closed-cell polyurethane makes the boat stable and durable. The roughness on the bottom and seats increase the safety of the rowing boat. Good directional stability and a comfortable rowing experience add to your peace of mind. Päijän is suitable for four people. Your closest fellow adventurers. Thanks to its stability, Päijän is particularly popular among fishers. Standing up while fishing is fine: Päijän will not capsize.
Päijän belongs to the rare elite of rowing boats that have been granted VTT Finland's approval for seaworthiness.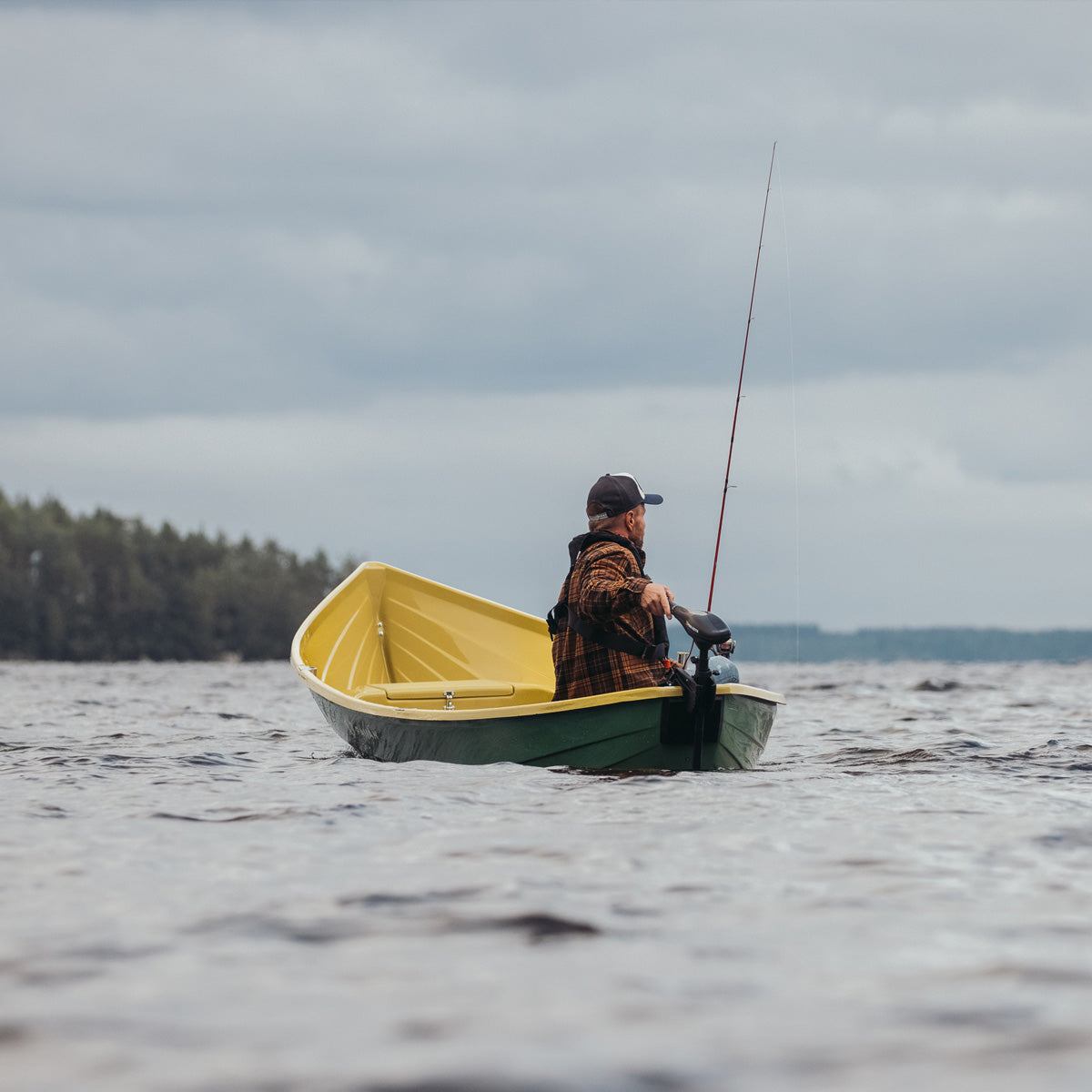 The icon and the electric motor.
Effortless and silent. That's what it's like to get around on an electrified Päijän. The boat is fully equipped for an electric outboard motor. The L-model comes with a ready-made storage space for batteries as standard. Cable ducts for electric outboard motors and an easy-to-install bracket for bow motors are available as accessories.
More information